Fall has officially arrived! Have you been taking crunchy leaf walks and curling up by the fire at night? Or maybe you've been making a few pumpkin recipes? (Be sure to tell us in the comments about those!)
The Read-Aloud Revival team has put together a list of favorite October picture books.
These come from our own shelves, as well as the shelves of our community members who recommended them in our member forum.
There are so many wonderful picture books for fall that we've divided up our favorites for each month.
Download the FREE October booklist
Print it out and take it with you to the library or bookshop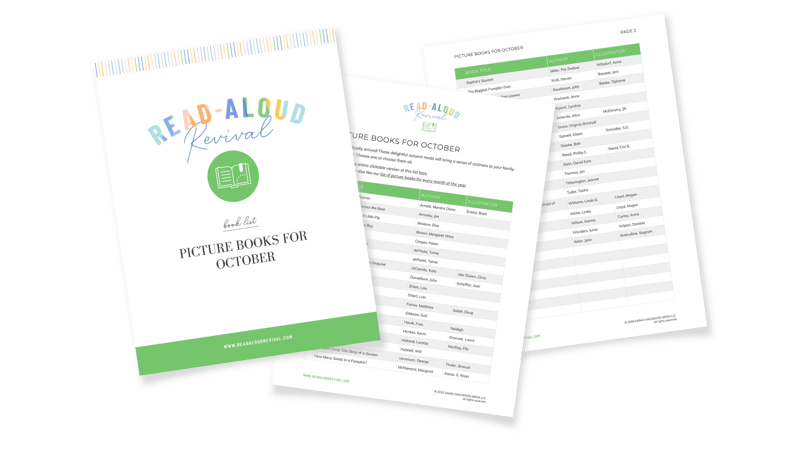 October is all about pumpkins and changing leaves, and in November, get ready for Thanksgiving books and titles that celebrate busy squirrels getting ready for the winter ahead.
Wait, did we say winter? Let's just ignore that idea for a few more months.
Scroll down to the end of this post if you want a list to print out and take with you to the library.
(All links are Amazon affiliate links.)
October picture books:
October Picture Books
Scroll down to see clickable book covers for every title on this list.
Fall has officially arrived! These delightful Autumn reads will bring a sense of coziness to your family this October.
---
Print out the list to take with you to the library or bookstore:

Download the FREE October booklist
Print it out and take it with you to the library or bookshop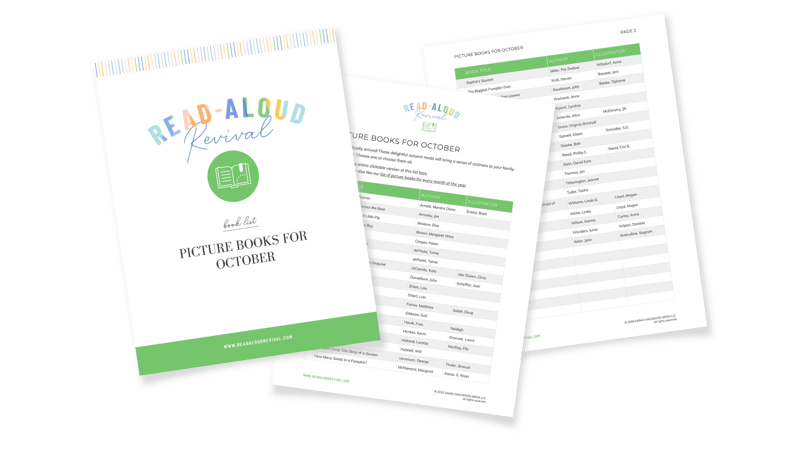 Share this booklist on Pinterest: