It's here! Our list of favorite Christmas picture books is a mile long, but sister– that's not because we aren't picky.
Here at the Read-Aloud Revival, December feels like a time to gather our children close, and read, read, read – so we've created this list with that in mind.
We've focused our December selections on our favorite Christmas picture books. We read through hundreds, and hand-picked our favorites for you here.
In fact, if you're looking for good Christmas reading, you're in the right spot!
Our other Christmas lists:
Download the FREE December booklist
Print it out to take with you to the library or bookstore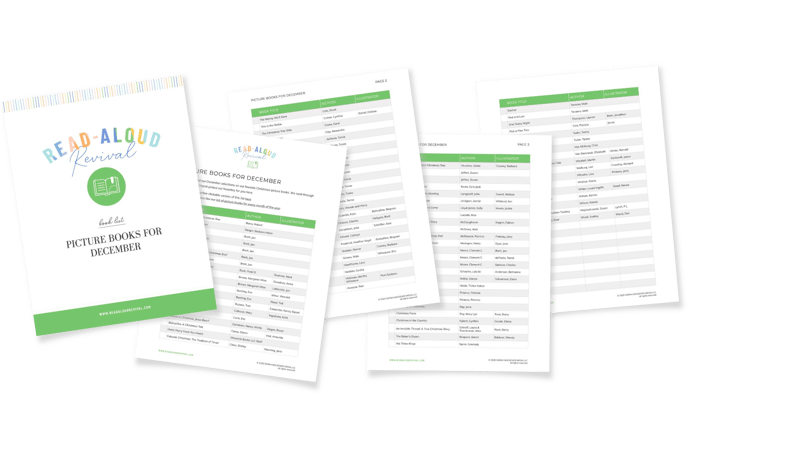 (All links are Amazon affiliate links.)
Christmas picture books:
Download the FREE December booklist
Print it out to take with you to the library or bookstore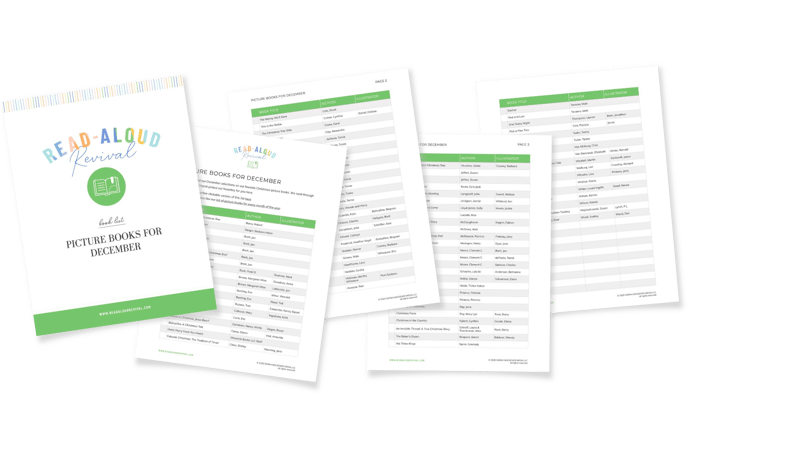 ---
[read_button content="🎄CLICK HERE TO SEE ALL OF OUR CHRISTMAS BOOKLISTS & RESOURCES" link="/christmas" class="transparent-blue" target="_blank"]
Share this booklist on Pinterest: